At our triathlon experts team direct communication takes top priority.
No anonymity, but fast contact via the telephone, email, messenger or at a meeting. Our experts complement each other and will find the optimal solution for you. A team of coaches guarantees immediate and personal support, because we focus on quality instead of quantity, so that each individual gets the best care that we can give.
MATTHIAS KNOSSALLA
Professional Triathlete, Master in Sports Science, Coach & Founder of Trivolution-Training
From the start I was fascinated by both sides in a triathlon: that of the coaches and that of the athlete. It was obvious that I would become a coach, and I have remained so to this day. On my journey from Age-Grouper to professional athlete I went through many ups and downs. I have been giving my knowledge and experience to athletes at every level for years. I also serve clients as a personal trainer and work as a consultant and coach for various companies. In my opinion, the previous training offers on the German market is not enough to provide athletes with holistic and optimal support. So I decided to found Trivolution-Training.
My motto is: "He who does not know where to sail will never find the right wind."
MARC RINK
Professional Triathlete, Coach & Partner of Trivolution-Training
After a number of years as a triathlete in the 2nd Bundesliga (incl. a rise to the 1st Bundesliga) where I gained a lot of experience, I specialized in medium distances and have already won several age class races at Ironman 70.3 races. Through my studies of sports science, I also have the theoretically necessary knowledge of the training sciences. My personal contact with leading sports scientists gives me additional sport-specific impulses and allows me to incorporate current research results into my training. In addition to the scientific foundation on which the training is based, I place a lot of importance on a respectful relationship between the coach and the athlete and a regular exchange with one another.
My motto: "Passion makes the difference!"
CHRISTIAN HEIN
Swimming Trainer, Olympic Athlete, Multiple German Champion, Vice-, World-, and European Champion in Open Water

During my professional career I won several national and international titles in the open water as well as the 400m and 1500m free-style. 2004 I fulfilled my life-long dream of participating in the Olympic Games in Athens. Since 2008 I work as a trainer and have been directly involved through this in World and European Championships. For a number of years now I have worked with professional triathlete Boris Stein for his swimming.
My motto: "In the calm lies the power."
Dr. Georg Abel (Prof. DHfPG)
Nutritionist, Triathlon Coach, Triathlete
Exercising and sports have always been an important part of my life. Checking out and exploring different types of sports, was leading to the wish of finishing a marathon one day. I enjoyed long training sessions, was excited and fascinated by pushing and exceeding my physical limits. By now I am working as a lecturer within an interdisciplinary setting of nutritionial science in combination with sports and training, focusing on endurance. I had the chance of turning my hobby into my profession and put science based theoretical ideas into practice. I think it´s very important to consider the individuality as well as strengths and weaknesses of each athlete within the training schedule as well as the ability to fit into the indvidual "every day business". Additionally training and every training session should be oriented at the "big goal" and the sense of each training-session should also be clear without missing the fun part oft he sport!
My slogan: "All in – always give your best in everything you do!"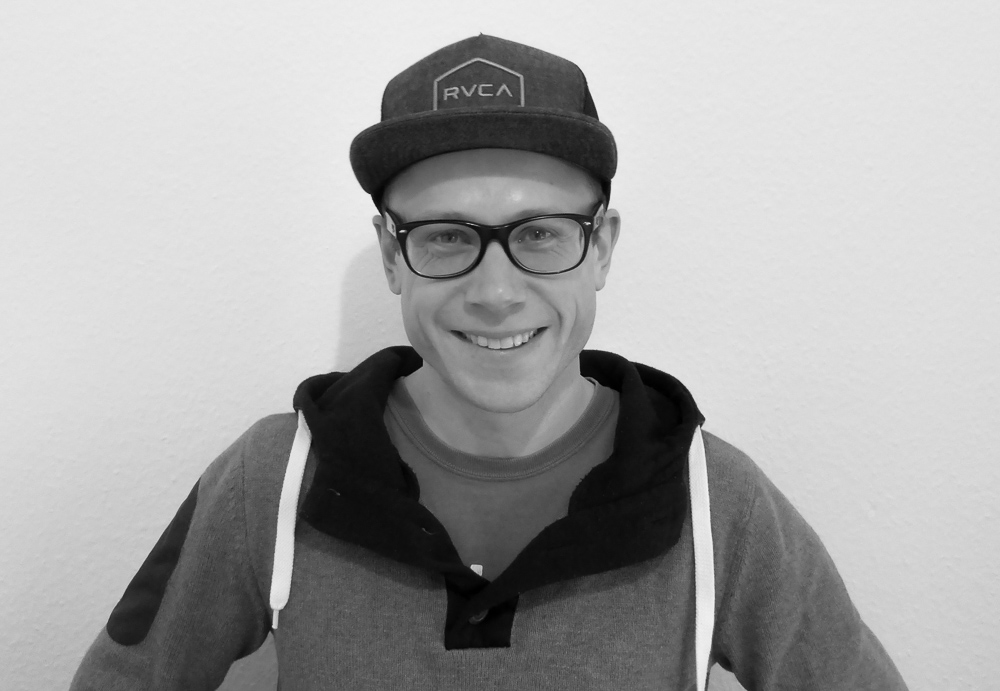 SUSANNE KNOSSALLA
Adult Educational Scientist (M.A.), Mental Trainer and Coach, Lecturer
Body and Soul – especially today it is not always easy to have both of these working in unity and to keep it that way. Already during my studies as an Adult Educational Scientist I started working with people during seminars and workshops and to give suggestions for a healthy balance between work and leisure. As a mental trainer and coach it is my personal objective to help ambitious athletes on their journey of growing mentally and using these strengths at any given moment.
My motto: "Make the best of what you are, because that is all that you have."
SEBASTIAN SCHLICH
Sports Physiotherapist, Athletic Trainer and Owner of Several Physio Therapeutic Practices
Through my involvement at an Olympic support point and the rehabilitative care of soccer players of the Bundesliga team FSV Mainz 05, I was able to collect important experiences for the treatment of sports injuries at an early stage. I myself practice combat sports, endurance sports, bouldering, slackline and acrobatics which help me to understand functional sequences that could come with complications and need treatment. Kinesiotaping, medical flossing and other innovative methods of treatment can prove to be effective ways of helping with difficulties. Kinesiotaping, medical flossing and other innovative treatment methods can be effective tools, but a functional and structural analysis must always take place from which the individual treatment strategy results. The aim is to develop concepts for the prevention of injuries, as well as the optimization or improvement of physical performance.
My motto: "A good start needs enthusiasm, a good end discipline."
www.krankengymnastik-kolb-schlich.de
DR. MED. UWE KÖNIG
Specialist in Orthopedics and Trauma Surgery, Sports Medicine, Specialist in Shoulder/Knee and Sports Surgery
As a former professional athlete I have always had a strong bond with sports and, as a partner in the Ortho-Klinik Rhein Main in Offenbach, I supervise a large number of professional and amateur athletes. The main focus of my work is operative therapy on the shoulder and knee joints. I have a strong network of national and international colleagues, which also cover the conservative field of orthopedic sports medicine. Since 2010 I have been top doctor in Germany on the Focus List of highest ranking doctors.
My motto: "A professional for professionals."
DR. MAREIKE GROßHAUSER
Nutritionist, Author, Food Coach
As a freelancing nutritionist I work for the Olympic support point Rhineland-Pfalz/Saarland. Alongside that I work as an expert in nutrition and speaker for numerous professional magazines and companies. My publications include "Nutrition in triathlons" and "Nutrition in sports for vegetarians and vegans". A number of professional athletes seek consultation from me as their private "food coach".
My motto: "Good food = Good mood and performance"
LLOYD THOMAS
Bike-Fitting Specialist & Owner of cyclefit.de
My motto: "We measure and analyze your individual biomechanics in order to optimally adapt your sports equipment to YOU – and not vice versa!"
DIRECT COMMUNICATION
Whether at a meeting, on the telephone, via email or messenger. Direct communication and a constant exchange between coach and athlete are our top priority. Only by working closely together closely will we be able to achieve maximum success!
INNOVATIVE CONCEPTS
The newest scientific studies and discoveries and their constant integration build the basis for all our coaching concepts.
Those who stagnate with their knowledge can not win!
NEWEST TECHNOLOGY
By using software from Trainingpeaks® we work with the market leader. Apps for all current systems complement our online portal and guarantee constant access. The transfer and control of data is very fast-paced.
QUICK SUPPORT
A sudden appointment, illness of a child, or a spontaneous meeting? We know how difficult it can be to complete the training plan given unpredictable events in the day-to-day life and we do our best to adjust to your needs and make it as easy as possible. Coaching individually tailored to you and your life!